Landscaping
G Karl Enterprises Property Maintenance Management
Serving Columbia, Marquette, Sauk Counties and surrounding areas



Redesigning the exterior landscaping of a property can vastly improve the appearance of your residential, commercial, industrial, or office building. We can work with your ideas and budgets to find the best way to improve your current landscaping.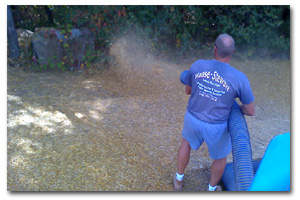 Our professionals can meet with you to update or change completely the landscaping on your property. Whether it is a small area or the entire property, our crews have the expertise to complete your project quickly and professionally. Let us transform the image of your property.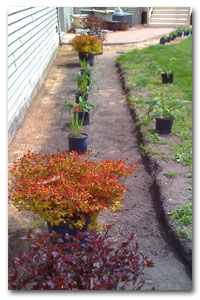 Flower pots, hanging baskets, or flower beds filled with BRIGHT and BLOOMING annuals can highly improve the appearance of a shopping center, industrial building or office building. Use the colors to ACCENT the company signs, a store front, a building entrances or a seating area.
We use County Materials landscaping products.
Your Trusted Resource for Construction & Landscape Products, County Materials Corporation is the industry's resource for high quality concrete construction and landscape products. County Materials diverse product lines offer superior strength, lasting durability, competitive pricing and ready availability. We are committed to providing unparalleled service to our valued customers. County Materials products are used with confidence by GKarl - Stewarts!
(over 17 years of golf course superintendent experience)